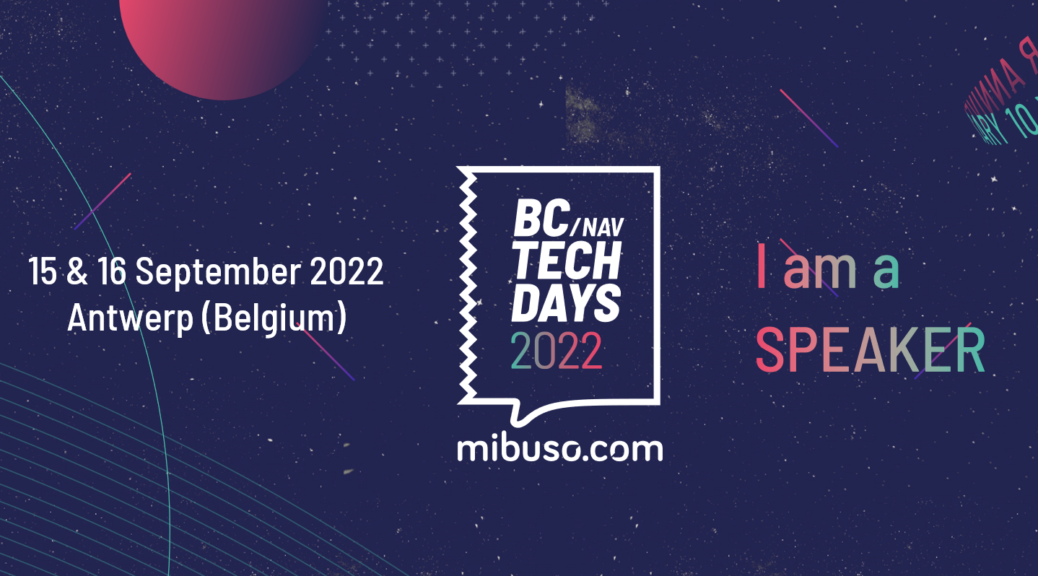 CU @ BC Tech Days 2022
CU @ BC Tech Days 2022
There are just a couple days left until the 10th anniversary of BC/Nav Tech Days. I'm very proud that my session and workshops were accepted.
Are you curious what I present? Here are a few details…
ALM Accelerator 4 Power Platform
Microsoft's Center of Excellence Starter Kit provide amazing components to leverage the adoption, administration, governance and nurturing of the Power Platform. An important one is the ALM Accelerator for Power Platform. This solution helps Makers as well as Pro-Developers to establish an enterprise grade Application Lifecycle Management process for their Dataverse solutions.
In my session you gain a brief understanding of the ALM basics in Dataverse. I will explain why it makes sense to have a clear environment strategy. Furthermore I'll show you, how I use solutions to pack and transport my PowerApps and Power Automate flows between my Dataverse environments. After clarifying these concepts, I will give you a deep-dive into Microsoft's ALM Accelerator for Power Platform. I explain in demos, how a fully automated ALM process works.
Microsoft Power Platform – Start with ALM
Workshop
Are you a Developer and new to Microsoft Dataverse? Have you just created and shared your first PowerApps and Power Automate flows? Then the whole chapter of application lifecycle management is certainly completely new to you. Or do you want to structure your Microsoft Power Platform development workflows?
Join this workshop to gain insight and best practices for a new level of development in Power Platform!
During my workshop I'll introduce core concepts of development and application lifecycle management. You will learn:
how-to setup and use Dataverse environments
how-to create and use solutions to structure your PowerApps, Power Automate flows, Custom Connectors, …
how-to transport your components between Dataverse environments
how-to extract and store your source code in SCM (Git) from solutions and canvas apps
which tools are available to support the Power Platform development cycle
what provides Microsoft to accelerate ALM for Power Platform
Azure DevOps is a Game Changer!
Workshop
A game changer? Yes it is! Join my workshop and learn how we use the super power of Azure DevOps at COSMO CONSULT to be more efficient in Business Central projects.
In detail, you will get many insights and best practices for a new level of development. You will also learn how to set up project repositories for Microsoft AL and automatic artifact versioning. Furthermore, you get an understanding of CI & CD as well as the pros and cons of Git branching workflows. Finally, you will learn how Azure DevOps allows you to keep control of your deployments in your development process.